From the dress and the guest list to the catering and entertainment; there are so many different factors to consider when it comes to planning a wedding. It can be difficult to know where to begin. One decision you will need to make is whether to add a wedding video to your day or not. Below, we take a look at the different reasons why this is a good idea.
A lot of people add a wedding video to their wedding photography because you will get a life-like memory of your wedding. We all spend so much time planning our special day, and then it flies by. However, with a wedding videographer, he or she will capture all of the special moments from before your ceremony, right through to the evening reception & dances. This will remind you of your special day for years and years to come.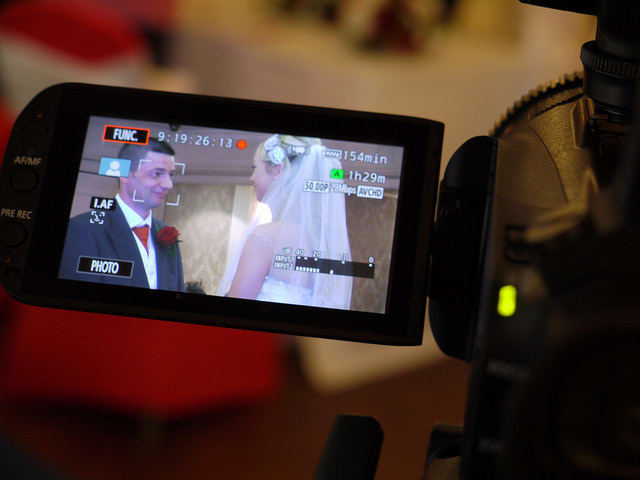 Most people that have wedding videos  say that it enables them to see things that they did not see on the day. After all, when you are in the moment, you are not going to be able to see how all of your guests react. Your wedding video gives you the ability to watch your wedding from a completely different perspective.
A lot of people assume that a wedding video is going to cost them a fortune. In fact, you will often find that wedding videos can be cheaper than photography. All you need to do is a bit of digging online to find the best deals. However, you, of course, will not want to take a risk on someone who is inexperienced. This is why it is wise to look at the company's galleries. You can see some of the videos they have put together so far, enabling you to get a good understanding of their level of quality and creativity. – (see some of our wedding video samples here)
Another benefit associated with having a wedding video is that you will be able to share the story of your wedding with people that may not have been able to attend. Perhaps one of your friends lives on the other side of the world? Maybe you have a family member who is too unwell to attend your wedding? No matter what applies, with a wedding video, you will be able to ensure that anyone who was not in attendance will be able to feel like they were.
As you can see, there are many different reasons why you should consider having a professional videographer at your wedding. This is a great way to relive your wedding day in a way that you are simply not able to with photography. If you are planning your wedding, it is definitely a good idea to try and budget for both a wedding video and wedding photos too. After all, you are never going to be able to get this moment again, and so it is important to have something you can use to cherish the memories.