Your wedding day is a beautiful experience… But it's also an emotional rollercoaster. With so much going on, the whole day can go by in something of a blur. When you're planning a wedding it's more than likely that all of your married friends will no doubt regale you of stories about how, for all your lengthy and considered planning, the day itself seems to go by in the blink of an eye. Thank goodness you will always have your wedding photos to look back on. They'll be there to fill in the gaps in your memory and transport you back to that magical and romantic day.
That's why it's so important that your wedding photography is able to capture your personality and the little idiosyncrasies that make your wedding day so beautifully unique. It can be both frustrating and upsetting to wind up with hopelessly bland and generic wedding photos that don't capture all that makes you… well… you. Here are some ways in which you can avoid exactly that…
Be discerning
Whatever your budget, you will have a LOT of wedding photographers to choose from. Don't be afraid to be discerning and take the time to find someone who "gets" you. They should be excited by your ideas, engage with you on a personal level and be able to come up with lots of fun ideas well in advance of your big day.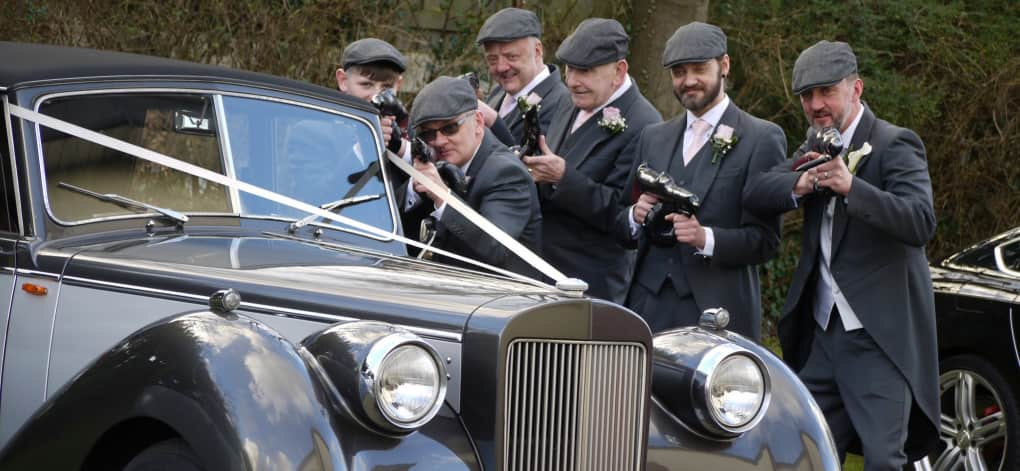 Use mood boards
Photographers are creative people but they are much more comfortable when you're able to point them in the right direction. Mood boards are a great way to give your wedding photographer parameters within which to work. They can give them ideas in terms of composition, colours, hues, angles and lighting which they can subtly tweak to match your own personal style.
Don't be shy to use resources like Pinterest and Flickr to create mood boards which inspire you and encapsulate the style you want to be able to capture in your wedding photos.
Don't be afraid to refer to your photographer's previous work
Very often we might see examples of a photographer's work that neatly encapsulate not just their style but why they are a perfect match for your own sensibilities. Be sure to screen grab these and refer back to them. Don't be afraid of "copying" someone else's wedding snaps if you feel that they will be perfect in your own album. They will also likely be able to offer subtle ways in which they can build upon their previous work and allow you to make it your own.
Likewise if you have a wish list of shots you need to have in your album don't be shy to share them.
Talk about the venue
Every venue has its own beautiful unique little nooks and crannies. Some will also be busy working hotels, so keep this in mind when you are doing your planning. There may be no way of avoiding curious holiday makers! If you have a photographer that is familiar with your venue or has worked there before, so much the better. Even if they haven't, it's worth taking a trip to your venue with your photographer to location scout areas that catch the light beautifully or offer unique photo opportunities. Here are some of the great Northern Ireland Wedding Venues we have worked in.
Your photographer will be happy to work with you and help bring your ideas to life. Don't be afraid to communicate with them. The better they know you, the better they can make your personality shine through in your wedding photos.'
Here at Shine Pics, we always send a pre-wedding sheet to make sure we capture what you as a couple want as well as ensuring we have it all down in writing. This means no mistakes on the day as well as no room for pictures that you absolutely dont want, its a wedding after all, and inevitable, there will, no doubt be some drama!