WEDDING PHOTOGRAPHY PRICES
Here at Shine Pics, we understand just how important your wedding day is to you, especially because we experienced it ourselves! We are a husband and wife team looking to capture the most important day of your life just how you have imagined it – perfect.
If you do not see what you have in mind for your wedding, please get in touch and let us know what you would like to see in your perfect wedding photography package.
Please have a look though our galleries to get a clear picture of how we work and what you can expect from us. Also, take a few minutes to read our reviews (will open in a new page so you dont lose your place here) which will help give you an idea of what our couples thought of their day. 
Below you can find a selection of our most popular packages.
Short sample Wedding Video:
Whats included in our packages:
Are you in the planning phase of your wedding? Based in Newtownards & only 15 minutes from Belfast or Bangor, we cover the whole of Northern Ireland & the Republic of Ireland for wedding photography and videography. We believe in doing things simply and effectively, without compromising on quality, and allowing your wedding day to unfold naturally. Meaning we can capture it in a storybook fashion, so you end up with a complete record of the day, the way it happened. NI Wedding Photography with the country's wealth of amazing wedding venues and scenic areas that serve to make perfect digital memories.
We also operate a home photography studio from our base in Newtownards. If you are planning a Belfast area wedding, take a look at our page dedicated to the amazing venues on offer.
Affordable Does Not Mean Cheap
We encourage all potential couples to take a look through our galleries and make sure we are a match for you. We provide a quality service at a price point that is very affordable.  For us, this is a full time business, so we do not rely on overcharging and only doing 1 wedding a month or every few months. By keeping our prices keen, we ensure that we are busy all year round.
We Cover all of NI and Ireland for Wedding Photography and Videography. All Day Packages include from 1-hour pre-ceremony to first dances)
Prices are subject to travel charges outside of Belfast / Bangor / Ards areas.
We have been creating Photographic memories of our client's weddings since 2007.
We firmly believe, its your day, the last thing you need is to be further stressed by a bossy wedding photographer. We go out of our way to make sure that we keep everything running as smoothly as possible for your wedding and help you feel at ease.
Take a look through our reviews to get a better idea of how we work and how our clients viewed our ability to stay out of the way, but still capture everything important. As you can see from our many reviews across Facebook and Google & other platforms, our clients love this aspect of how we work.
We ensure that we create a storybook ending for your day. By capturing all the important moments of you and your guests, both formal and informal, you end up with a full picture of everything that you did not see and can relieve these memories for the rest of your life through our lens.
The Wedding Video Add-on is a perfect extra to truly bring your memories to life. There are so many things that happen on the day, that just cannot be brought to life in a photograph, and this is where Video makes the difference.
Every client that has video agrees. By adding bridal preps to your day, you ensure that you capture those special moments with your girls and when your daddy first see's you, memories that you can relive for the rest of your life.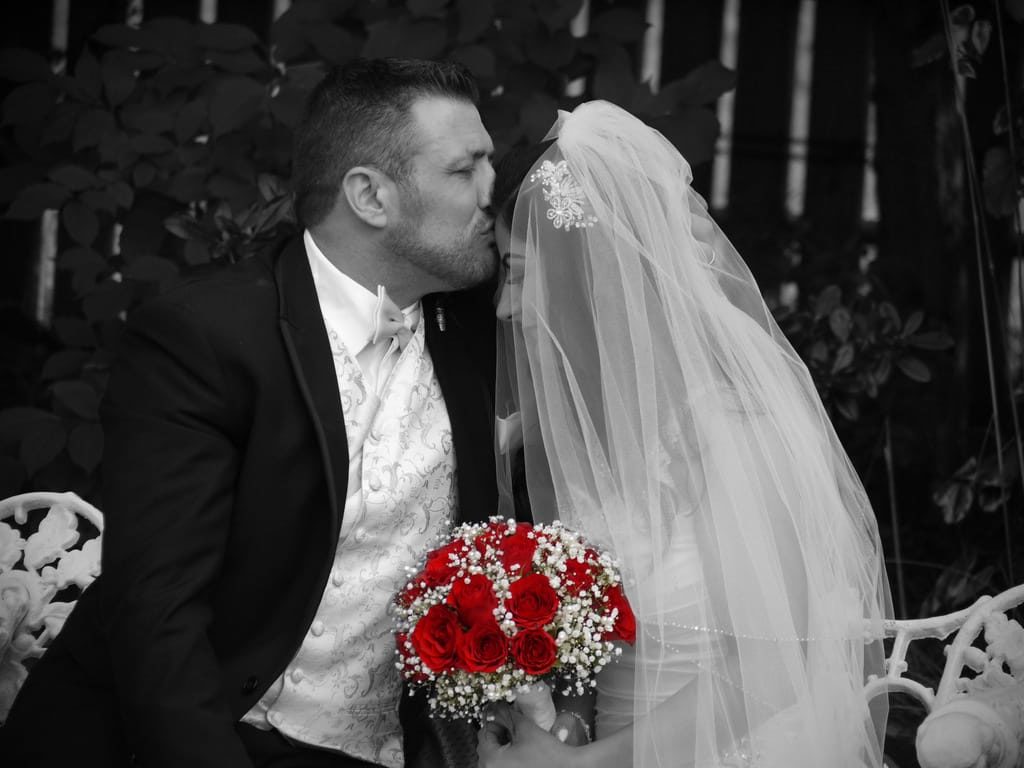 Video Add-on's That perfect extra
Video captures so much more than a camera ever can. There is so much happening on your wedding day and every client comments on how much more they get to see when they watch the video back. We edit all of the footage into a flowing story of your wedding day, with all the funny and sad bits included.
Wedding Photography Packages
Our wedding photography packages and pricing is pretty simple and straight forward. We do not believe in over complicating with loads of extras or hidden charges. We have broken it into the most common requested options allowing you to choose a package that suits your needs, after all, its your wedding day.