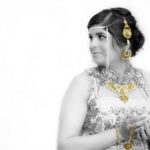 Priya and Stephen got married at the amazing La Mon Hotel and Spa just outside Belfast.  This was by far one of the most colour weddings we have done and was amazing to see the cultures coming together for what was a beautiful ceremony.
The whole day just re-affirmed our belief in the beauty of true love.
With both sets of families taking part in the Indian Wedding Rituals, great fun was had by everyone.  We finished the night off  with some Indian dancing. Priya also opted for a Wedding video, which really helped to capture the colour and mood of the day.  You can watch the video below and the rest of our new Wedding Videography YouTube Channel
Priya even took the time out to leave us a lovely Review which can be found to the left of the page.